Popeye Will Not Be Happy - We've Got Olive(s)
Are we are fast approaching the 'lazy days' of summer, we thought we had better prepare you for those 'post-mayfly' conditions.
Usually, after the fish have gorged themselves on Mayfly they are pretty sluggish and quite difficult to attract to your fly - for at least a couple of weeks - think of Monty Python's Mr Creosote donning a pair of shorts and running the 100m, not a pretty sight.
Fishing Update: In last week's email, I mentioned that I was going fishing that evening - well, I did, and I can report back that our river was completely devoid of Mayfly and only a few fish enticed to the net - one of them was about the same size as the fly I had on!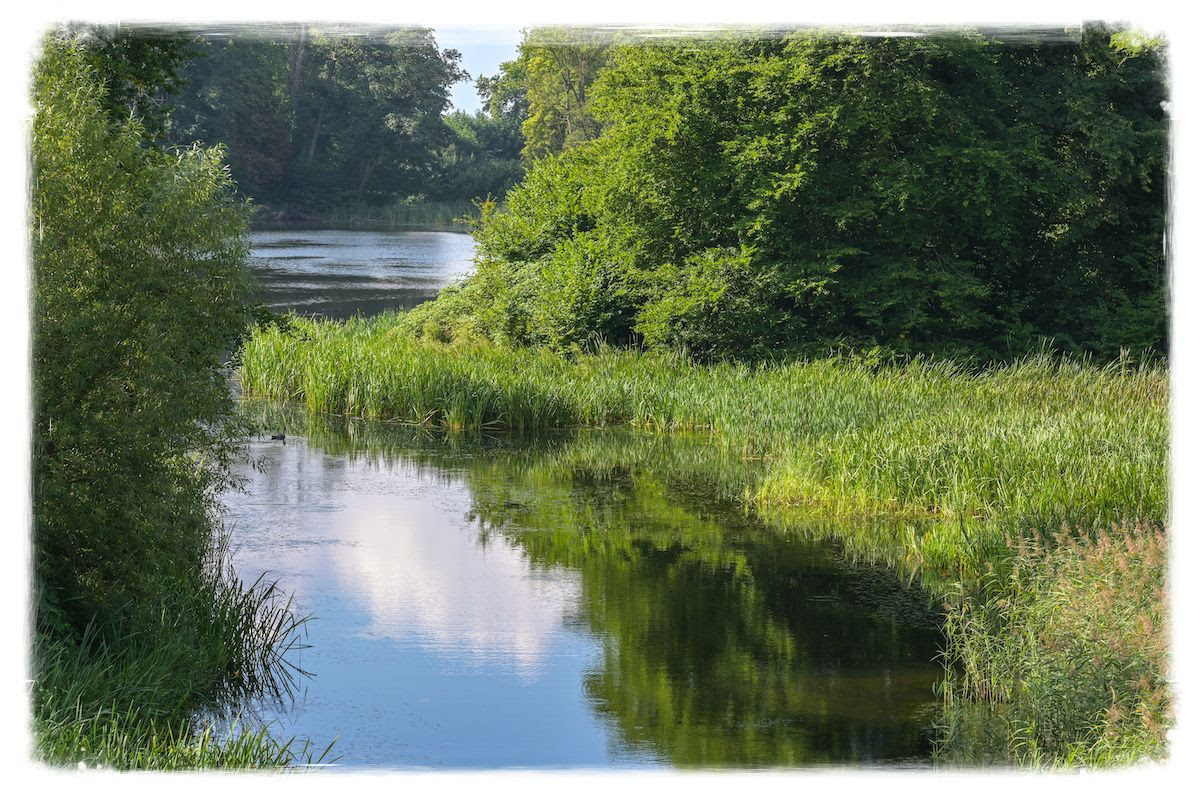 What better way to prepare yourself than to use an imitation of the humble Olive - there should be at least one variant of an Olive hatching on all UK rivers from April until the end of September.
When fly anglers talk about 'Olives' we're not actually referring to a specific insect, but a group of insects which all have a very similar profile, size and colour - these include the Blue-Winged Olive, Large Dark Olive, Medium Olive & Olive Upright - you don't need to know what distinguishes them apart, just look at their size and profile, then choose the appropriate imitation. 
Post-mayfly dry fly fishing can be particularly challenging, especially with lower flow rates - this is when you need to be more imitative in your fly selection (that includes matching both the size and form of the insect hatching).
In this week's email, we have our fantastic Ultimate Olive Selection, perfect for those post-mayfly fishing trips - go on, treat yourself and be prepared for those lazy days on the water - we wish!
Just click on any image or button in this email to view the flies included within our selection.
Our Ultimate Olive Selection - as the weather starts to warm, and the levels start to drop (with lower flow rates), it is essential that you start to fish with smaller and more imitative flies.
We have curated this selection of Olives which work exceptionally well on all UK rivers and Stillwaters.
Here we have a selection of 24 Olives - six different patterns, two of each fly in two different sizes (ranging from size 14 to 18).
*** Grab yours while you can - we are expecting these to go very quickly ***
Our Ultimate Olive Selection contains:
Indicator BWO. A great representation of the Blue Winged Olive which is easy to see on those bright sunny days. Tied with a bright orange post on sizes 14 & 18 barbless hooks. These are an essential fly in your armoury. Our selection contains two each of sizes 14 & 18.
Blue-Winged Olive. A generic Blue Winged Olive dry fly, tied with an olive body and white hackle (and tail). The blue wings set at 45 degrees accurately imitate the adult fly. Our selection contains two each of sizes 14 & 18.
CdC Thorax BWO. A similar pattern to the Blue Winged Olive dry fly above, tied with an olive body and white hackle (and tail). This time the wings tied using CdC (use Loon Lochsa as a floatant) set at 45 degrees again accurately imitating the adult fly. Our selection contains two each of sizes 16 & 18.
USD Sherry Spinner. A variant of the popular Sherry Spinner, this fly is designed to fish upside down, i.e. the hook point is out of the water. This fly comes into its own when there are low flows and the fish have lots of time to inspect your fly. Our selection contains two each of sizes 16 & 18.
White-Post Olive. A generic Olive dry fly, tied with an olive body and white post (and tail). Just add a small amount of floatant to the post and hackle and you have a fly which will float all day! Our selection contains two each of sizes 16 & 18.
Sherry Spinner. The popular Sherry Spinner. Tied with a bright orange body, light hackle and wings at 180 degrees. Try one of these in the evening when the spinner fall starts. Our selection contains two each of sizes 14 & 18.
These flies are only available as a selection of 24 and are available now for only £28, including free delivery, or you can upgrade your delivery option ... until the end of May we are offering 1st class delivery for only 45p - yes, that's right 45p - take advantage now, as it ends at midnight tomorrow.
Phil & Nick love our Olives ...
Go on - you know you want to!
When fishing smaller flies, it is essential that you consider your whole outfit:
Match the diameter of the tippet to the fly being used (try 7x with the size 18 flies);
Then match the tippet size to the leader;
Match the leader to the fly line, and
Then select the rod.
I generally favour a longer, lighterweight rod for this type of dry fly fishing (I usually use a 9 foot 2 weight).
You will need to make as little disturbance to the water as possible - to that end, DO NOT wade unless you really have to.
Tight lines, get out there and enjoy it.
P.S. Thanks to Ben Lupton for allowing us to use the image of the Large Dark Olive - cheers Ben, you're a star!
P.P.S. Keep an eye on your emails later this week as we have a really special range of glass rods to offer (I've been using one of them for the last couple of weeks and to say I'm impressed is an understatement!) - we don't have many so you will need to be quick off the mark on Thursday - they are also great value at less than £300.