A Mug Full Of Mayflies - Grab Our Giveaway While You Can!
Ready...Set...Go...
Mayfly Anyone?
Through the grapevine I've started to hear rumours of Mayfly coming off on the rivers of the South and South-West, so thought it was about that time of year when our attention turns to the larger flies in our boxes.
I always really look forward to this time of year, as it marks an important transition from early season sport (nymphs & spiders etc) to more top-of-the-water, dry fly action (hopefully!).
With this in mind, we are introducing even more Mayfly imitations this year, so stay tuned to your emails over the coming weeks for quite a few new individual patterns - in fact, you may get 'mayfly overload' - but they are really nice patterns, think of them as works of art - it's much easier to justify it to yourself then!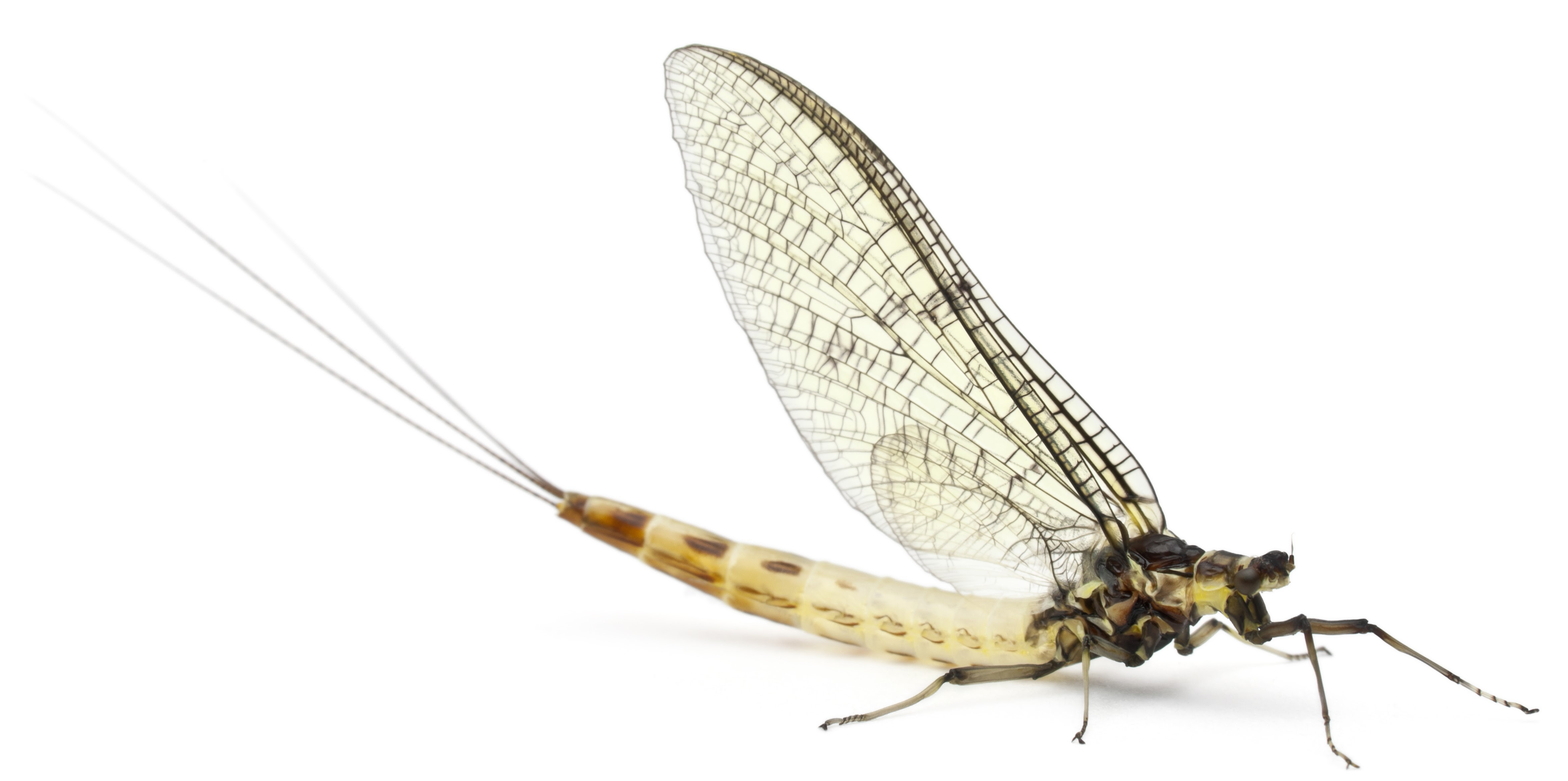 If you scroll down towards the end of this email you'll see that we've produced a rather fancy infographic on the Mayfly (you'll have to forgive the rather 1970s styling!), which we hope will give you a basic understanding of the lifecycle stages you are attempting to imitate.
A Mug Full Of Mayflies!
We're kicking off this year's Mayfly season with a bit of a treat for you - well, we think it is!
Our friends at fishingmugs.co.uk have just sent us some really nice Mayfly-themed mugs, the Mayfly featured on the mug is actually one of ours - the Mayfly Spinner:
So, we are going to start the season off with some really nice Mayfly imitations - and something to hold your brew in, we're going to give the mugs away!
We've only got 20 of them, so for the first 20 of you who order one of our Ultimate Mayfly Selections - we'll include a free Mayfly mug, not one full of mayflies though!
We've put the full lifecycle of classic Mayfly patterns all together into one Ultimate Mayfly Selection - all the essential lifecycle stages of the Mayfly in one handy selection (see below for full images and details).
As soon as the trout switch on to Mayflies, these are the flies you need:
Dave Wiltshire kindly reviewed our Mayfly Selection a few years ago (and it is still exactly the same now - why change a successful selection of flies):
"These really are top quality flies. They are tied with fine attention to detail, good materials and perfect proportions. They are bespoke, beautiful flies with a price tag that would usually result in disappointment for the fly buyer. Not in this case!" - Dave Wiltshire, May 2015
We are supplying our Ultimate Mayfly Selection - the full Mayfly lifecycle in a selection of 32 flies (8 different patterns - 2 of each in sizes 10 & 12), see (and click on) images and links below for more details.
We have already stocked up on Mayflies and they're available now, only £38 for the Ultimate Mayfly Selection - that's a 27% saving on buying these individually as they would normally retail at £52.
*** Remember: The first 20 orders which include one of our Ultimate Mayfly Selections will also receive a FREE Mayfly mug ***
Get them nice and early, as we did run out last year!
The Ultimate Mayfly Selection
A selection of the flies to imitate the nymphal stage of the Mayfly. We fished with these flies in May/June last year to test them out, and was very happy with the results. We supply two of each fly in two sizes (10's & 12's), in total there are 16 flies
This fly sits in the surface film of the water and imitates the emerging mayfly. These are best tied with CdC as this sits above the surface film and can be easily identified. A great pattern for those early hatches.
The most effective fly I used last year as a mayfly imitation. With its looped wing behind the thorax, this fly just needs a little floatant (easily added to the loop) and it will float all day!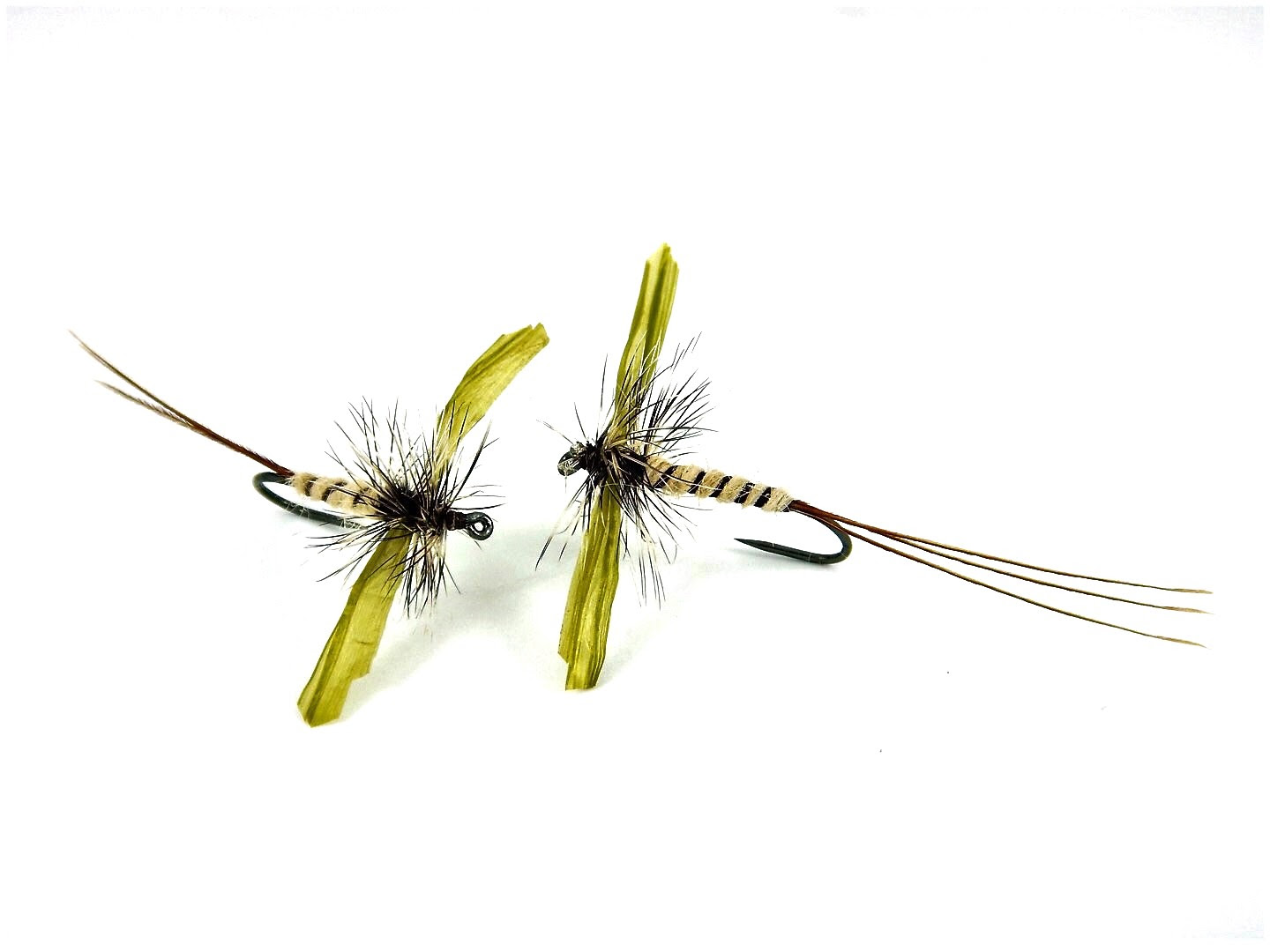 Once the mayfly has returned to the water to lay its eggs, they die and float on the surface, this is the spinner. The spinner is an easy target for Trout, and they can gorge on them in the early evenings.
Slightly darker in colour to the spinner, some mayflies die as soon as they hatch. Again (as in the spinner above) these are an easy target for trout, sometimes they actively target these in preference to the hatching flies.